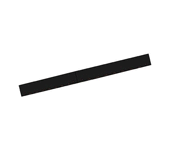 Click Here

M-QFN Series
40 open tooled NiPdAu preplated packages

Reasons to select our preplated NiPdAu leadframes:


Benefit: Superior die-bonding and wire-bonding.
Benefit: Superior SMT board level solderablity. &nbsp
Benefit: Similar characterization as mainstream.


Competitors use post-plated NiAu leadframes:

Disadvantage: Dentrite entrapment under cavity wall.
Disadvantage: Black pad SMT PCB soldering concerns.
Disadvantage: Results don't correlate to mainstream.
Open Cavity (air cavity) QFN package:
•MEMS, RF, sensor, and silicon applications.
•Ready for die attach and wire bonding.
•Preplated NiPdAu Cu alloy leadframes.
•For engineering and rapid prototypes.
•Complies to JEDEC Standard MO-220 VQFN



Lids Flat and dome covers.

Sockets Window for probing into cavity.

Engineering Kit Packages and lids for evalution.

CAD DXF, SAT, IGES, STEP and PDF drawings center.

Material Properties Df , Dk, ε , δ

See us at the show:
May 27~28, 2014 New Tech - Tel Aviv, Israel
July 8-10, 2014 SEMICON West - San Francisco - Booth 506
Sept 30 ~ Oct 1, 2014 SMTA Int'l - Chicago - Booth 331
Nov 11~14, 2014 Electronica - Munich, Germany

More Exhibition Calendar