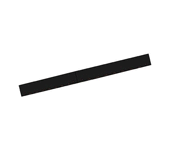 Click Here

M-QFN Series
40 open tooled NiPdAu preplated packages

Reasons to select preplated NiPdAu leadframes:

Superior die-bonding and wire-bonding.
Superior SMT board level solderablity. &nbsp
No black pad SMT PCB soldering concerns.
Open Cavity (air cavity) QFN package:
•MEMS, RF, sensor, and silicon applications.
•Ready for die attach and wire bonding.
•Preplated NiPdAu Cu alloy leadframes.
•For engineering and rapid prototypes.
•Complies to JEDEC Standard MO-220 VQFN


Lids Flat and dome covers.
Sockets Window for probing into cavity.
Engineering Kit Packages and lids for evalution.
CAD DXF, SAT, IGES, STEP and PDF drawings center.
Material Properties Df , Dk, ε , δ
Exhibition Calendar